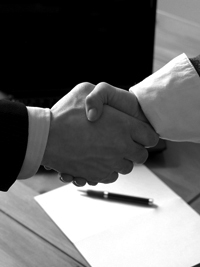 Alcalde & Tomory CA's LLP is a two partner full-service professional accounting firm located in Aurora Ontario, focusing on owner-managed businesses, non-profit and charitable organizations, professionals and individuals. We offer a full range of accounting, assurance, taxation and advisory services and are committed to maintaining a current knowledge in all areas of business, finance, taxation and the accounting profession.

Our firm is committed to providing quality service at a cost effective fee on a timely basis. We strive to be accessible to all our clients and provide personalized service.



We value your business.